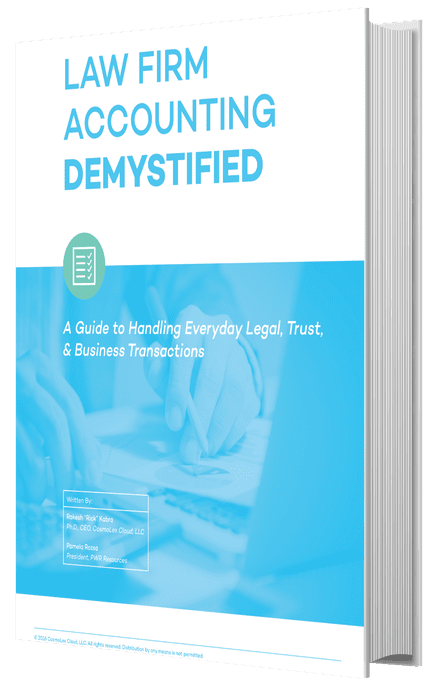 eBook
Law Firm Accounting Demystified
119-Page Downloadable PDF eBook

A comprehensive desk reference designed to keep lawyers in the clear when it comes to the tough demands of legal accounting compliance.
What is Law Firm Accounting Demystified?
Law Firm Accounting Demystified is a one-of-a-kind reference guide for legal professionals looking to manage their accounting. We have attempted to take a comprehensive look into the many subtleties and nuances of legal accounting.

This book takes legal accounting topics that would otherwise be easily misunderstood by both lawyers and accountants and simplifies them into a common language that can be understood by anyone involved with a law firm's accounting.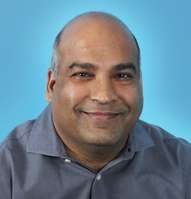 Rick Kabra, Ph.D., founded CosmoLex Cloud, a web-based law practice management system. Rick led legal software teams for nearly 15 years, catering to the specialized technology needs of small and mid-sized law firms. Rick has given hundreds of seminars and has published numerous articles on legal technologies related to law office management, cloud computing, legal billing, and business & trust accounting compliance issues.
Pamela Rozsa was a management consultant for over thirty years in the legal industry. She has hands-on experience managing small to medium-sized law firms as a Managing Director, during which Pam worked with legacy practice management packages that included accounting modules. Pam began evaluating cloud-based practice management applications in 2010 and was one of the first consultants to adapt and promote cloud-based legal practice management software. Pam was recognized as one of the country's foremost experts on legal accounting and has been certified as a consultant or advisor with several cloud-based practice management and accounting applications.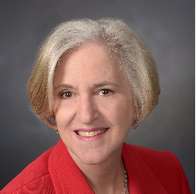 Full Chapter List
A complete list of each chapter in this publication. Don't miss out on any of this educational content!
01 Overview
---
02 What is an Accounting System?
---
03 Retainer Management
---
04 Trust Accounting
---
05 Matter Billing Types
---
09 Credit Card Expenses
---
10 Business Accounting
---
15 Canada-Specific Legal Accounting
---
16 Conclusion
---
What Readers Are Saying...
Cynthia Szczepaniak

| Owner, TimeResources
"Law Firm Accounting Demystified analyzes the concepts of legal accounting as a firm-wide process resulting in a big picture comprehension for non-accounting individuals. This book is a must-read for all firm members desiring a better understanding of the cohesive link between time and billing and the fundamental day-to-day accounting activities of a law firm. The authors cover specific accounting requirements and concerns of law firms and discuss how these burdens can be efficiently overcome with an appropriate workflow process."